Somewhere on these auspicious pages, I read about checking the centreplate wire for broken strands - 'sprags' as we calls 'em. I found plenty on the wire running rigging of the Humber Keel that I skippered!
I braved the gales this morning and climbed aboard for some more winter maintenance - yes, I know she was on the trailer, but I could still feel her moving
Falcon's wire was feeling rough in parts, so had Bob kindly supplied a fresh one.
I began fitting it today, but found another bit of wear that is well worth looking out for - the brass sheave over which it runs before heading south to meet the plate had worn through almost to its bush. It had obviously given up the habit of turning a long time ago.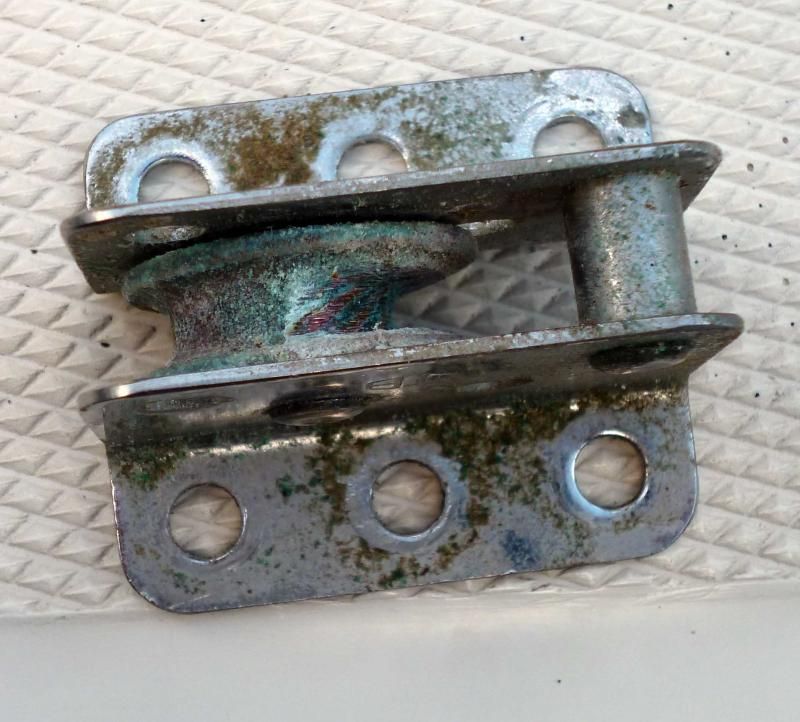 Twenty minutes in the workshop on the trusty Boxford lathe soon had a shiny replacement one made - now bolted in place rather than riveted for ease of future greasing.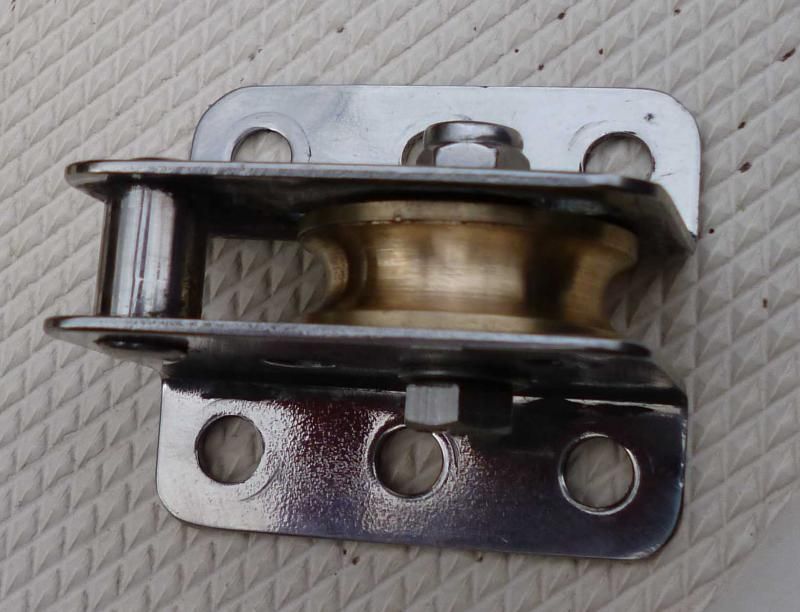 Now, don't that look better?
It's a hidden component that I'll be lubricating regularly from now on.
Steve
(I reckon this should have gone in the 'Other Technical' part of the forum. Can you move it for me, please, Dennis?)